Nairobi 13-19 November, 2023

The third meeting of the Intergovernmental Negotiating Committee (INC-3) of the Plastics Treaty was held from 13 – 19 November, 2023, in Nairobi, Kenya
See IPEN's summary of what happened at INC-2 and at INC-3.
Plastics Treaty Resources

The Plastic Treaty negotiations are scheduled to continue through 2024, with regular sessions of the Intergovernmental Negotiating Committee (INC).
For each negotiating session, IPEN develops policy documents on the meeting agenda and emerging issues, as well as briefing papers, reports, and other materials. 
Our Quick Views are available in several languages.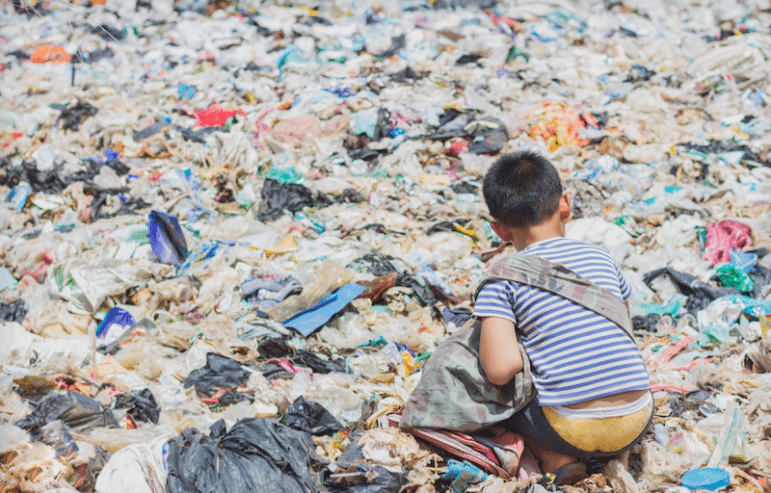 Troubling Toxics:

Eliminating Harmful Plastic Chemicals Through the Plastics Treaty
The IPEN briefing Troubling Toxics discusses approaches in the Plastics Treaty to establish criteria for a negative list of toxic chemicals associated with the production, use, and disposal of plastics. IPEN calls for a strategy that combines a negative list of toxic chemicals to eliminate from plastics with an approach that prohibits marketing chemicals when there is no available toxicity data.
Chemical Recycling: A Dangerous Deception

A new report from IPEN and Beyond Plastics presents a critical examination of the long history of failure of chemical recycling and the threats it poses to the environment, human health, and environmental justice. The findings demonstrate that chemical recycling produces large quantities of hazardous waste, releases toxic air pollution,  and contributes to climate change. The report debunks the myth that we can recycle our way out of the plastic pollution problem and supports the case for capping and then phasing down plastic production.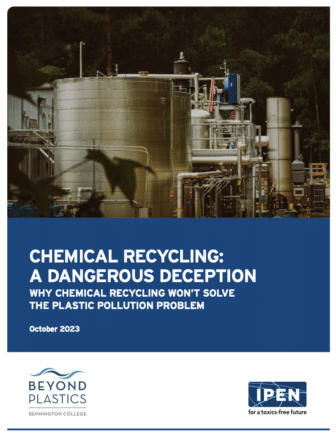 IPEN participates throughout the Plastics Treaty talks, including by offering our views to the plenary of delegates. 

Are Your Children's Toys Hazardous Waste?

A study by IPEN and its members from ten countries reveals that shockingly high levels of the toxic chemicals chlorinated paraffins are common in children's plastic toys. All thirty-one toys tested for the study were found to contain the harmful chemicals, which are linked to cancer, damage to developing brains, endocrine disruption, damage to the liver and kidneys, and threats to reproductive health.

IPEN International Coordinator Bjorn Beeler speaks from the INC-3 in Nairobi to explain the need for a global agreement that reduces plastics production and controls chemicals in plastics.
Plastic Recycling is Recyling Toxic Chemicals

IPEN is concerned about the health and environmental threats throughout the plastic recycling stream. Studies from IPEN and others have shown that plastic recycling poses health threats to consumers, waste and recycling workers, and communities.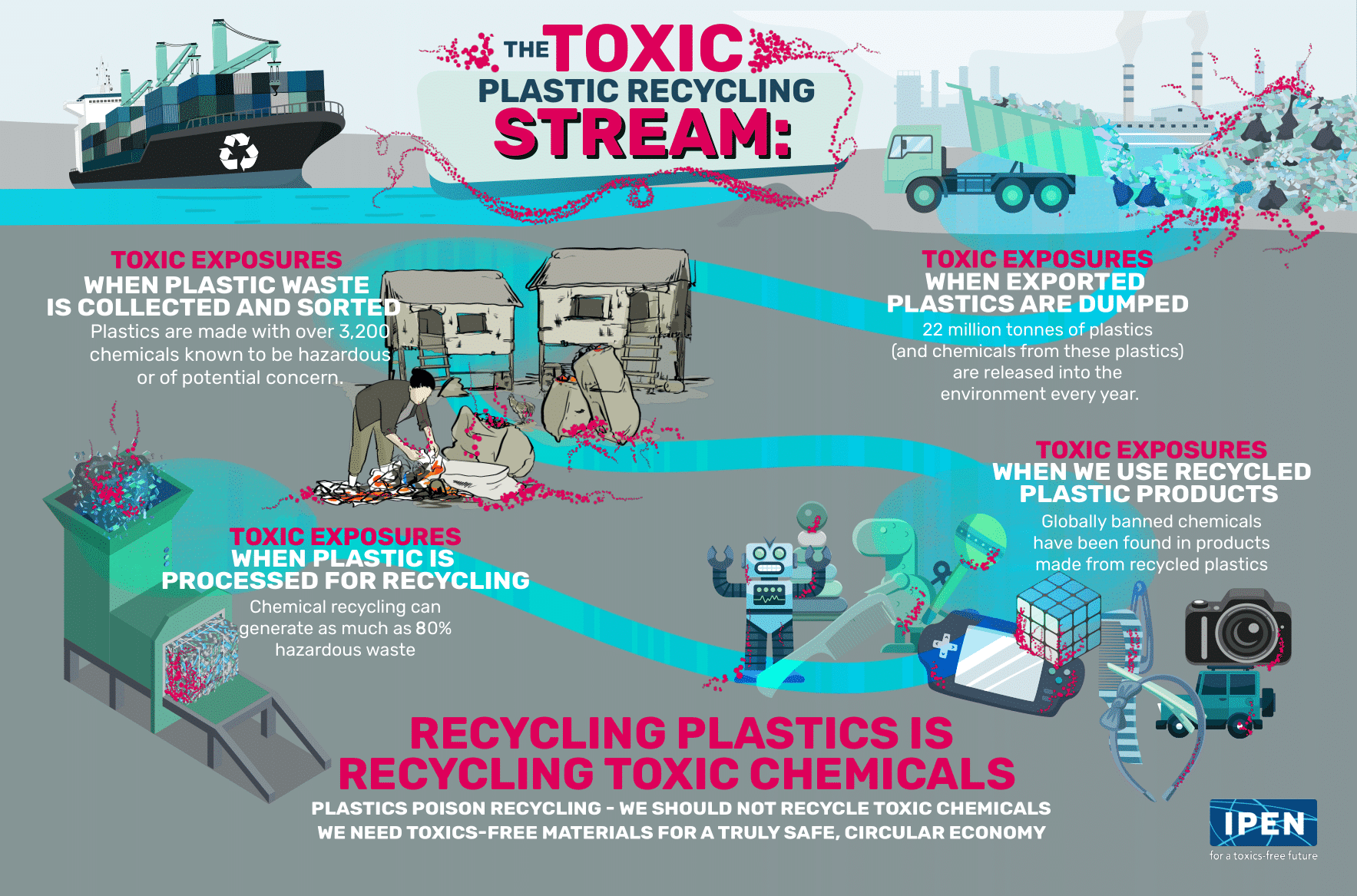 On Friday, November 17, IPEN presented at a side event at the Plastics Treaty INC-3 on "Socio-economic considerations in the transition to circular approaches to plastic." 
Other IPEN member groups and allies presented at side events during the week. Click below to see the program of events.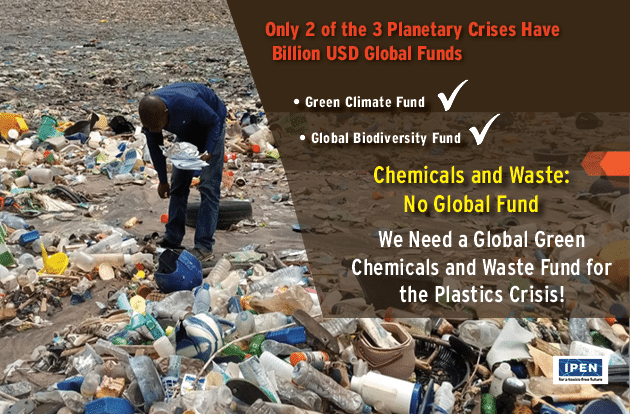 No
Funds

for the Plastics Crisis
Three planetary crises have been identified, but global funds have been established for only two. IPEN is calling for a Global Green Chemicals and Waste Fund to address the toxic impacts from chemicals in plastics and plastic waste. 
IPEN
science, data, and policy analyses
on plastics