IPEN is
600+ groups in 125+ countries
Established in 1998, IPEN is the leading global organization promoting policies to protect human health and environmental rights from toxic chemicals and plastics, especially in low- and middle-income countries. Together our network members work to strengthen global and national chemicals and waste policies, contribute to ground-breaking research, and build a global movement for a toxics-free future. 
A Global Network for a Toxics-Free World

IPEN envisions a healthier world where people and the environment are free from threats posed by toxic chemicals. Our mission is a toxics-free future for all.  
Leadership by our
Member Groups

IPEN's global efforts center around eight Regional Hub offices in cooperation with public interest organizations based in Africa, Asia, Latin America, the Middle East, and Central and Eastern Europe. Our two global offices host IPEN's administrative and support staff. IPEN is governed by regionally-based, elected Steering Committee and Executive Committees, which are led by IPEN's two Co-Chairs who are elected by the member groups.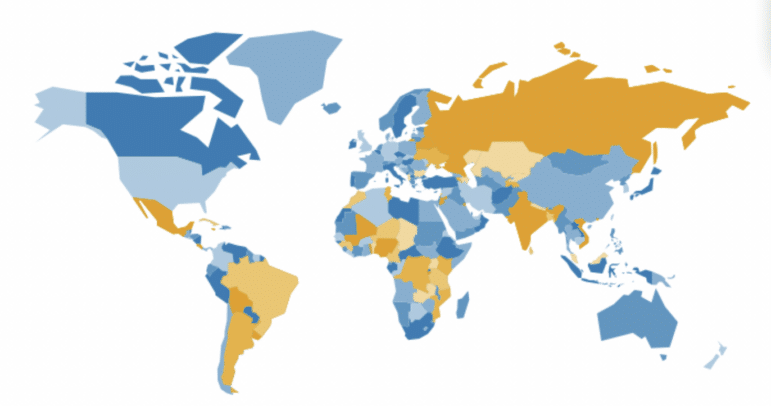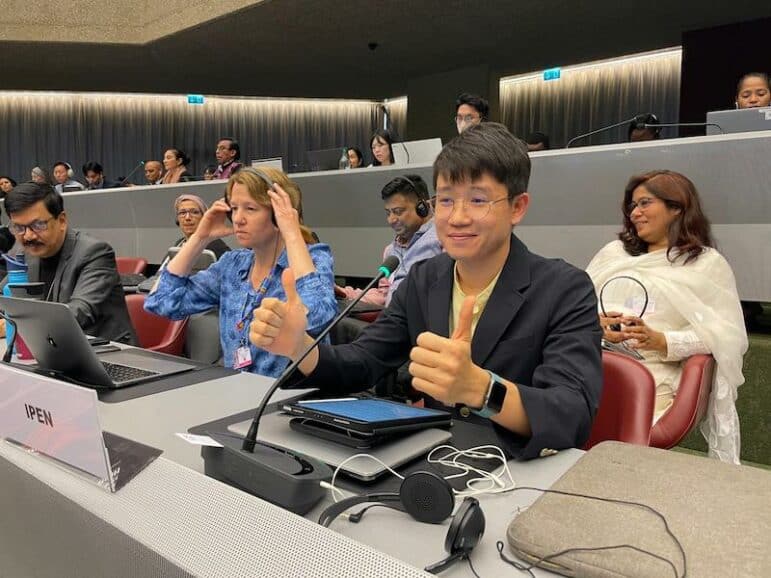 National governments, United Nation organizations, scientific institutions, and media outlets around the world have recognized the vital contributions from IPEN's work for stronger, more health-protective national and international policies. 
Since our inception, IPEN has worked to advance voices from civil society groups in low- and middle-income countries, based on the principles of environmental justice. In all our work, IPEN leaders from our global network steer our efforts.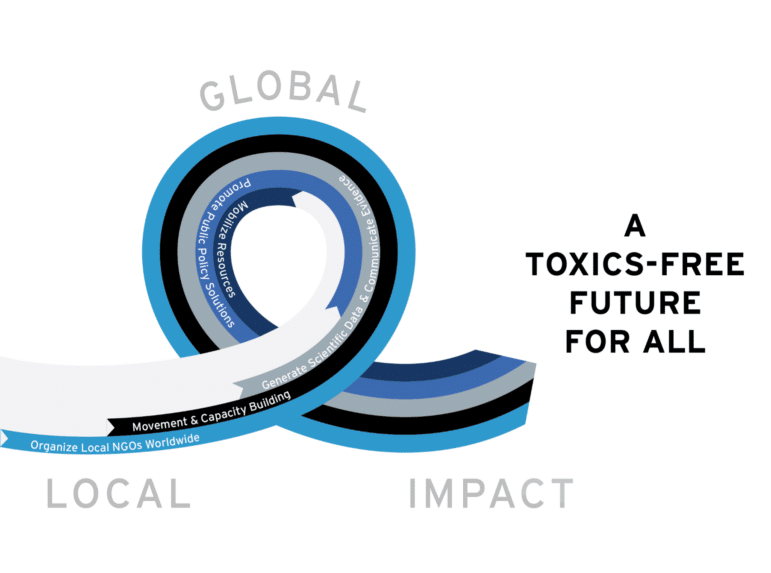 From local
to global
to local
IPEN partners with our member organizations to nurture and support their local and national campaigns, develop local research and produce local data, and foster collaborations among our members to focus the power of their collaborative efforts in international policy debates. Stronger global policies then help catalyze and reinforce their local and national efforts. Contributions from IPEN partners in the Global South have enriched many international agreements and global and national policies.
IPEN has 25 years of experience in negotiating global policies and contributing to health and environmental regulations in countries in the Global South. Our role in supporting a global network of public interest groups hascontributed to the development of major global environmental Treaties and agreements. In all these forums, IPEN's work was critical to ensure that the voices and perspectives of those most affected by toxic chemicals and plastic pollution were heard. Since 1998, our achievements have included, among others: 
Winning global bans and restrictions on thousands of highly toxic chemicals.

 

Documenting health threats from chemicals in plastics and exposing plastics as a global health crisis.

 

Catalyzing international laws banning recycling of plastics with toxic chemicals.

 

Strengthening plastic waste trading regulations.

Exposing the fallacies of plastic recycling and chemical recycling schemes.

 

Generating community-led data collection on contamination from plastic waste incineration and toxics in plastic products and advocating for stronger standards on chemicals in plastic wastes.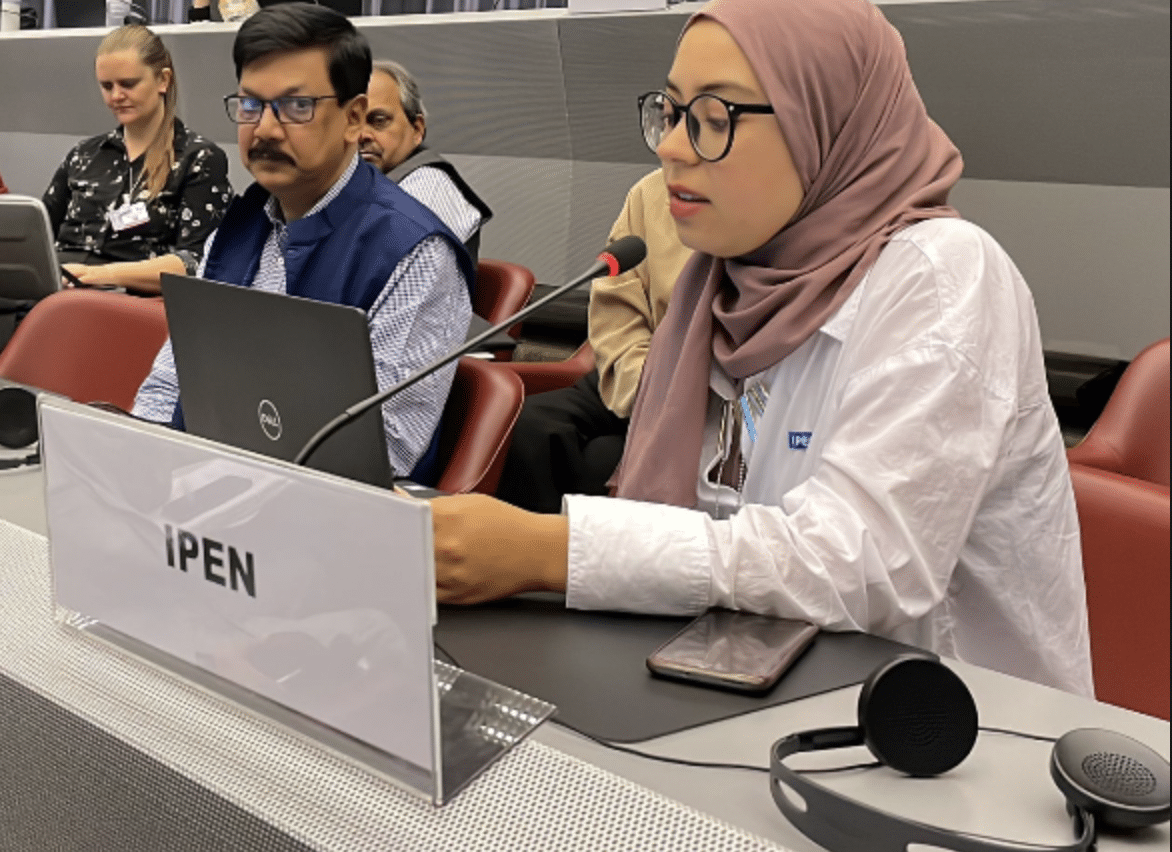 Policy makers and government officials need up-to-date science to understand the plastics problem and create effective regulations. Many issues around plastics and chemicals are complex, and governments are often unable to independently build the scientific and policy expertise needed for change.  
IPEN partners with leading scientists around the world and with our global members to generate original scientific data that builds awareness and creates a framework for change. Our members are often the only public interest experts in their region, so their research projects produce groundbreaking data to advance meaningful policy changes. In many global negotiations, our scientific research and policy analyses are the only counterweight to the plastic and chemical industries' lobbying efforts. 
See the Plastics Treaty page for more on IPEN's work to promote global policies to end health threats from chemicals in plastics. 
IPEN calls for eliminating chemical threats throughout the plastics life cycle, and for holding industry accountable for the harms caused by their products.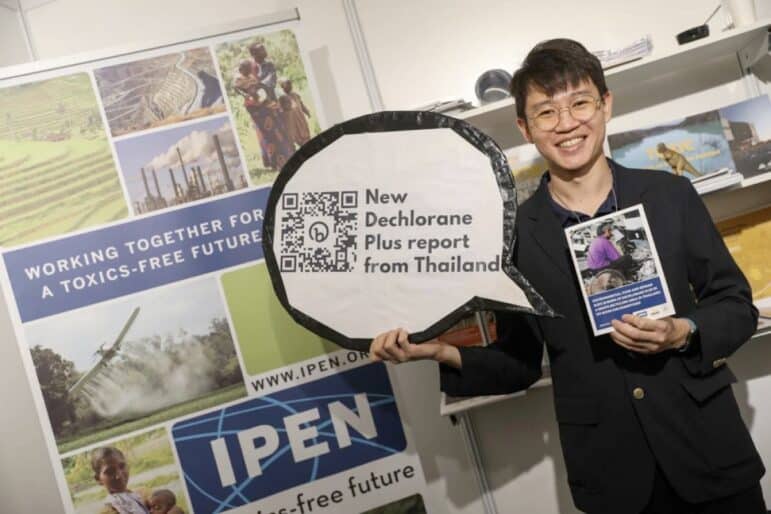 IPEN
science, data, and policy analyses
on plastics